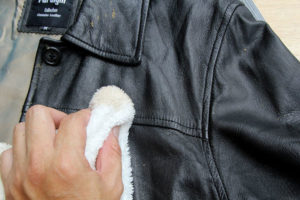 Many people assume that there is not much dissimilarity between leather and textile items when it comes to cleaning them. The fact is that cleaning leather is a very different process and a special art and we, at Best HR Cleaners, shine at it!
At Best 1 HR Cleaners, we never recommend cleaning a leather item until it demands. To be precise, unlike high-grade textile clothing that does not typically leak colors after washing, leather items are different from it. Most leather items are dyed in a color that at times, are quite challenging to restore after the cleaning process. With this in mind, we at Best 1 HR Cleaners:
First, try to clean a garment manually using sumptuous quality and eco-friendly solvents.
Alternatively, in case the manual procedure fails to meet the grade successfully, our professional leather cleaners will put other idiot-proof techniques into use.
After years of usage of the leather item at your end if you guess it requires cleaning, hand us the item freely. Our leather-cleaning professionals will cater to the need impressively. Count on us to get remarkable results and keep your leather items look just great for several years to come!
Call (940) 536-3003 today, in case you need more details.