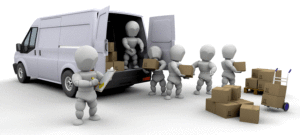 It is certainly a ludicrous idea to hand your items for moving to someone who is non-professional! Actually, these guys owing to their no or very little knowledge of organizing and moving your items can give you a great emotional distress in the long run. At Best 1 HR Cleaners, we are dedicated, certified professional movers who have kept a track record of organizing and moving your items safely and securely with moving blankets to avoid any potential scratches, dents or breakage. Thus, we deserve taking at least modest pride on ourselves for the way we organize, load/unload the items with maximum care!
We have the extensive experience of loading/unloading your moving truck, storage utilities, condos, home etc. with moving blankets. You can count on us for carrying that spic and span couch upstairs, move your TVs around for you or just reorganize your living room furniture. Precisely, you can pin faith on us for catering to your inclusive moving needs that you want to get achieved. We are a bunch of dedicated guys who are always punctual on time and efficient in working!
We easily understand that moving is a very complicated, time-consuming and stressful activity. Save your time and put an end to your stress by hiring us at Best 1 HR cleaners once and for all to do the labor for you!
Whether you want to get the moving services in Denton, Tx or on the outskirts of the city, contact us at Best 1 HR Cleaners to discuss your needs exactly. We are the best moving blankets service providers in Denton, Tx, so hire us with confidence!
Call (940) 536-3003 today, in case you need more details.